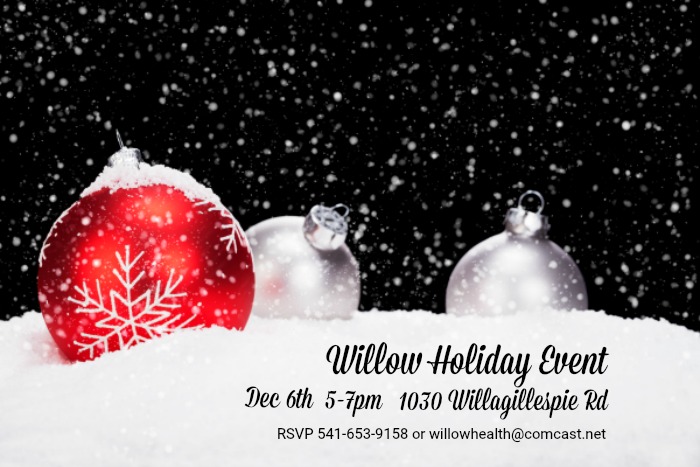 We've been putting the finishing touches on our 2017 Holiday Event which is right around the corner.
This is an evening you won't want to miss! Check out the amazing specials that will be under the tree this year at Willow Health and Aesthetics!
Give us a call at 541-653-9158 or send email to RSVP for this fun-filled event!
We're looking forward to seeing you!